New York Audio
Equipment Rentals
At AVNYCRENTALS we have the best selection of Audio Equipment for rent in the New York area. We have wide range of microphones, speakers, sound systems, mixers and DJ equipment available for rent for any of your events' needs. We are experts in matching audio systems & equipment to a variety of situations. If you need help selecting the best equipment for your project, give us a call and we will help you! Call 212-518-3175 now!
At AVNYCRENTALS Events we offer top quality DJ Equipment Rental. Please contact us to get free consultation which product would fit your needs the best.
AVNYCRENTALS Events is a reputable source for your event's audio needs. We carry large range of products in speakers, sound systems and mixer rentals to fit both the size of your venue and your crowd. Consultation, delivery and setup are available for New York City and surrounding areas.
We can help you with your various needs for microphone rentals. Our vast selection of wired and wireless microphones can be tailored to match your needs. We can help you find the right microphone for every size and setting of your event. Let us know your specifications and we will help you find a solution. If you are planning to speak from a podium or thinking about wireless or hand free microphone, we have your needs covered. Please contact us for free consultation. We also have speakers for your events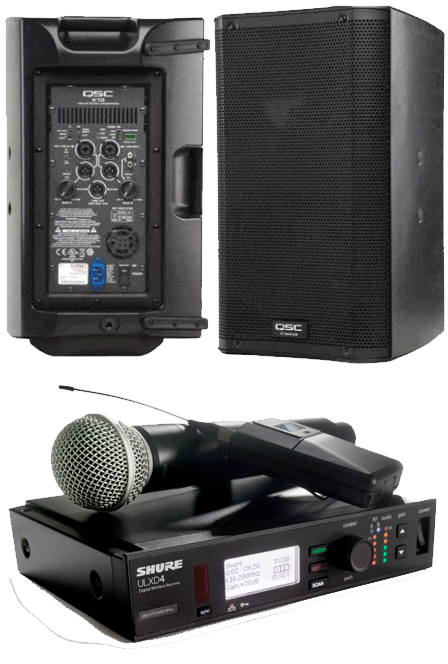 Contact Us Today For Your
Av Equipment Rentals